Name: Myio Fossa
Age: 23
Gender: Female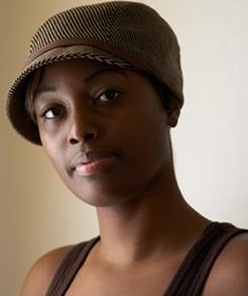 Type Of Person: Desert bandit
Relation To Any Dragons: None
Likes: The desert, money, being spontaneous, fried fruit, having short hair, moonlight
Dislikes: Stupid donkey D< Getting found out, overplanning, archers, books
Description: Myio is tough. She has to be, to keep up with the group of bandits she sticks with- And to keep up the guise of being a man around them too. She has very short black hair, and dark eyes. She's slim and wiry, strong in the upper body from constantly being on the move. Most people know her as Fossa. She's pretty short, but will blow up in a huff if someone underestimates her for it.
Personality: Myio is strong and independant- She has to be to keep up a cover. She doesn't mind working under someone else, but if they tell her to do something she doesn't like, she's likely to make a fuss. She's spontaneous, working on the smallest of whims as far as it amuses her, but if she knows she's going down the wrong track, she'll ditch the idea for a better one. She'll look at the big picture more than the little details, which has nearly got her into sticky situations before.
Other: She, like Lutis, grew up in Kaionar, but along a rather more straight-and-narrow course than he. She's the daughter of a baker, and spent many childhood hours in the bakery learning how to cook, kneading the bread and decorating the cakes. When business dried up (as it does with everything), she turned to a different course, cutting her hair short and setting out into the desert in hope of finding a fortune buried in the sand. Instead, she found bandits. So she joined them.